A Beginner's Guide to Pool Cleaning and Maintenance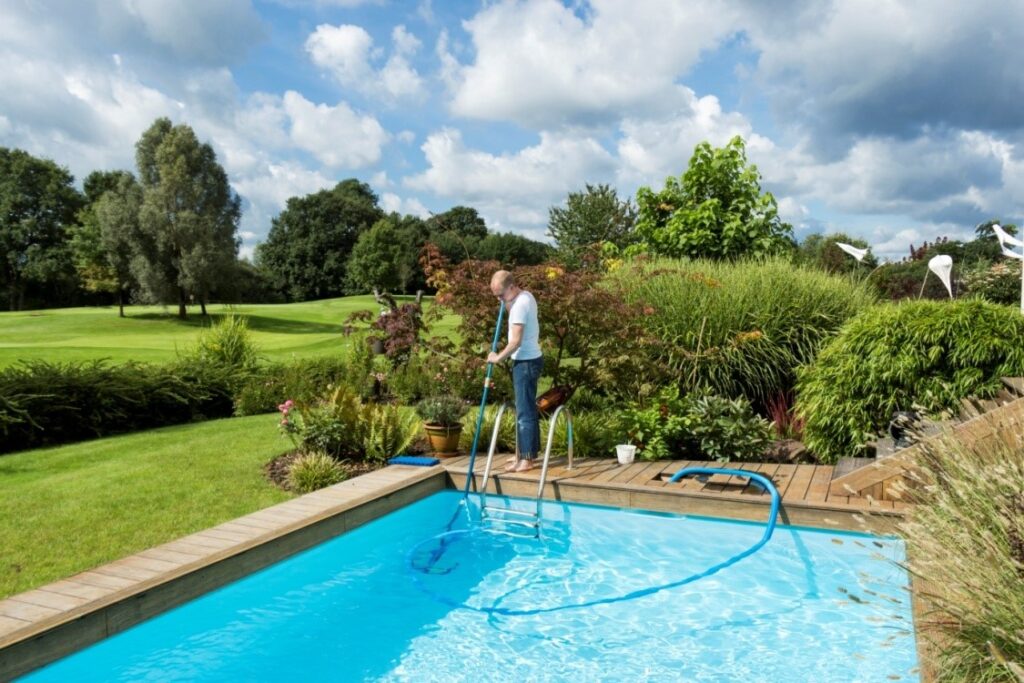 Here are a few basics that you need to know if you've taken the responsibility of caring for your pool:
Know Your Pool Type:
Knowing your pool's material and make-up is essential in maintaining it. Understanding the pool's structure may also help you prevent a few types of problems associated with it to your pool.
Additionally, your pool material will help you decide on the best cleaning accessories and chemicals for your pool health. Generally, concrete and gunite are popular choices for swimming pools. Fiberglass and vinyl ground options also are standard.
Know Your Pool's Parts:
Water:
This one's a no-brainer. You need to ensure its quality now and then. Not only is removing debris from it essential, but a complete chemical check is required.
The inner lining of the pool:
The walls of your pool are necessary; it needs to be clear of all debris, mold, and algae.
Pool's Filter System:
The pool filter system is essential to your overall pool health. This system is responsible for filtering out make your water good as new.
Pool Skimmers:
Pool skimmers are generally located on the inner pool lining. They help in filtering out big and small debris to keep your pool water from contamination. These are not to be confused with net skimmers that are manual tools for cleaning.
Cleaning, Circulation, and Chemical:
These three activities are highly significant in monitoring and maintaining your pool.
Circulation:
Keeping the water moving is vital as stagnant water can catch algae. You can install a pump ideally, but if you frequently use your pool and the water remains active, the pump doesn't have to run 24/7.
Cleaning:
Clean your pool frequently and test the water's quality with test strips. The edges of your pool may show you some signs such as calcium stains and rust stains. Pay attention and get scrubbing.
Chemical:
Your water will be exposed to a lot of bacteria and oils from cosmetics when your friends get in it. Pool shocks and chlorine should be administered frequently to prevent any health issues.
Know The Common Issues:
The following issues are a common occurrence in swimming pools. As an owner, you have to date with relevant knowledge to check these issues before they arise.
PH Balance
Alkalinity
Calcium Hardness
Algal Growth
Sanitation/Chlorination
 Final Word:
Our professionals at InfiniteBlu Pools are experienced in dealing with pool maintenance and repairs. We know pool chemicals enough to sell them. Let us help you out with your pool maintenance as well.
---