How To Throw The Best Pool Party Ever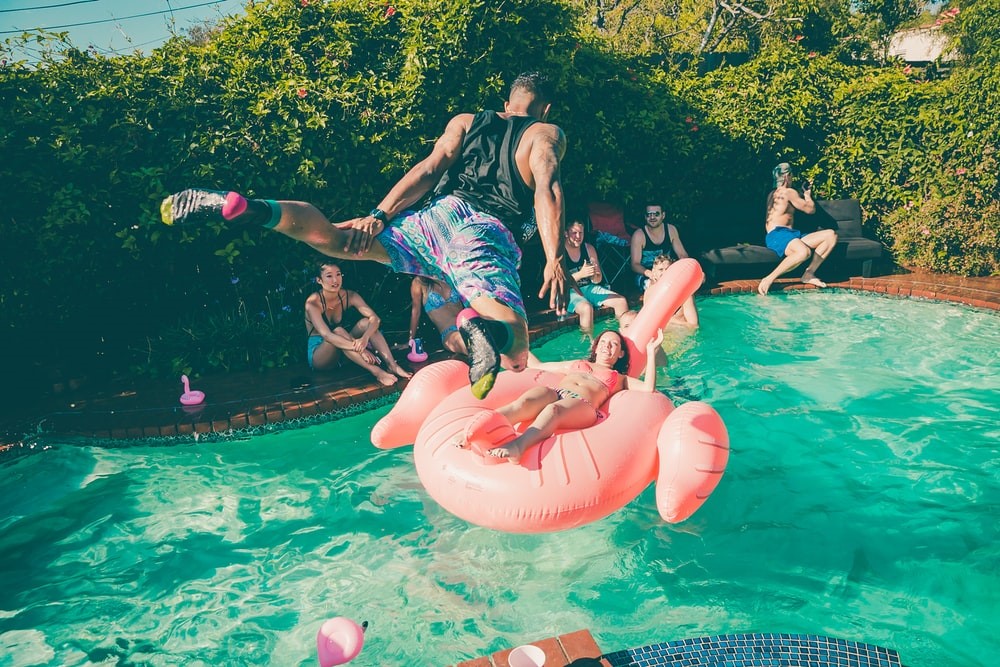 Did you know that research has proven people are happier and healthier in the summer season? The fresh air and the warm sunshine provide our bodies with vitamin C, boost our mood, and strengthen our immune system.
The social gatherings that happen in summers, such as backyard barbecues and pool parties, are also the best way to enjoy summertime and have fun with friends. So here are some fantastic tips that will help you throw the most fantastic pool party at your home.
Design Festive E-Vites and Send Them to All
The first thing you need to tackle in your pool party planning list is sending invitations to everyone who'd like to attend. Think about a theme for your pool party, such as a luau theme which has recently become very popular, and then design the invitations accordingly.
Save time, money, effort, and most importantly, paper by designing online invitations and sending them via social media or email. E-vites and cooler and better for the environment. Use a free online website to design your invitation cards for free and send an email blast to all your invitees.
Don't forget to include a list of items in your e-vite that you want your friends to bring, such as towels, swimsuits, etc.
Decorate The Area Around Your Pool
The main attraction at a pool party is, of course, the swimming pool, so you need to put some effort into decorating the area around the pool where everyone will be lounging around, relaxing, talking, and having fun.
Pick out decorations in inviting colors to give a warm summer vibe. String up some fairy lights to provide the place with soft illumination. Buy a few inflatables in fun shapes such as palm trees, flamingos, and beach balls. You can also use inflatables as a photo prop if guests want to take pictures and upload them to their social media.
Offer A Range of Fun Cocktails
A pool party is all about fun, but you can't enjoy yourself if you become dehydrated from the sun's rays beating down on you all day. Make sure your guests are drinking enough water by putting a few ice coolers with iced sodas, chilled beers, and bottled waters on surfaces around the pool.
You can also mix up some easy cocktails that will be a big hit among your pool party attendees. If you think your guests will want to stay in the pool all day, think about getting a floating bar to ensure everyone has their drinks within reach as they splash and swim in your swimming pool.
Need to clean your swimming pool before and after a pool party? Get in touch with us at InfiniteBlu Pool Services. We provide excellent swimming pool cleaning and maintenance services in New Jersey. Contact us to book one of our professional pool cleaners today.
---